Sous vide cooking with the Anova Precision Cooker let's you master precision temperature controlled sous vide cooking in your own kitchen, without an expensive sous vide oven.
If you're fed up under cooking or over cooking your meals, then you need this affordable sous vide cooker.  You will finally have perfectly cooked meals every time.
Rather than having to purchase an expensive and bulky sous vide oven and vacuum sealer costing $400-$500, the Anova Precision Cooker is a small affordable device.  Now you can turn your own pot into a sous vide oven, for a fraction of the price!
You use the Anova with one of your pots, which turns it into a sous vide water oven.  There is no need to purchase a vacuum sealer and vacuum bags, unless you want to.  You can use zip lock bags you probably already have in your cupboard.
What is Sous Vide Cooking
Sous Vide cooking (pronounced soo veed) is a french cooking method made popular in 1974 by Georges Pralus.
The word "sous vide" is adapted from Greek meaning "Under Pressure."  This is referring to the food being placed in a vacuum sealed bag before cooking.
This French cooking method works by circulating precise temperature controlled heated water in a pot, which builds up pressure in the bag, and cooks the food to the exact set temperature every time.
The food is first placed in a vacuum sealed pouch.  You place the sous vide cooker in the pot of water. Simply set the desired temperature for your food, based on the cooking guide.  The pouch is placed in temperature controlled water bath and cooked at a precise low temperature for several hours.
With other cooking methods, the food must be removed from the heat source to prevent burning or over cooking. Once the cooking cycle is done, the water bath cycles the heat on and off.  This keep the food hot, cooked to perfection and maintains at the desired temperature without being overcooked or burned.
Three Models to Choose From
Anova offers three models of their popular and affordable Sous Vide Cooker
How Does the Anova Precision Cooker Work
With most other sous vide ovens, you must buy an oven costing $400 or more.  The  Sous vide cooker from Anova Culinary, is a unique affordable sous vide device that costs about $100, which allows you to use your own pot as the sous vide water bath.
One.
You turn the dial to set the temperature to the desired temperature of the food you're cooking, and attach the cooker to the pot.
Two. 
Next,  fill the pot with water.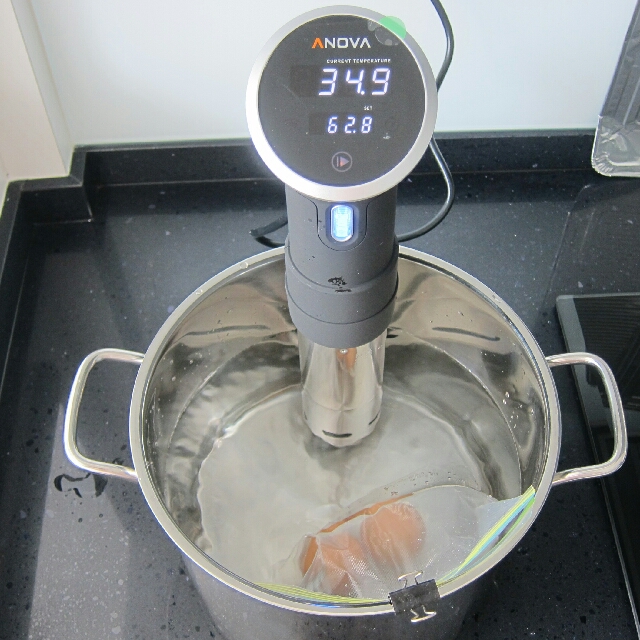 Three.
Finally, place the food in a zip lock plastic bag from your grocery store and place the bag in the water.  You can avoid using expensive vacuum bags other sous vide ovens require.
If you have a smart phone, you can pair the phone to the Anova sous vide cooker. You can monitor the cooking progress with the Anova app you download to your phone, even while at work or the gym.  You can quickly adjust the time or temperature wit a touch of your finger.
The app also includes 100's of recipes for dishes you can make with the Anova Precision sous vide recipes.
Perfect Cooking Every Time
With the Sous Vide Cooker with the Anova Precision Cooker, you can prepare the food ahead of time and turn it on from your phone while you are away from home.
The benefit of sous vide cooking is that the food will cook perfectly every time.  Once the cooking time is complete,  the cooker cycles the heat on and off to maintain the desired water temperature for the dish.
Since the food is sealed in the bag and does not touch the water, sous vide cooking allows you to maintain the food temperature for hours without the food being burned or overcooked.
Check Out this Easy Sous Vide London Broil Recipe
London broil, typically a more affordable cut of meat that comes from flank steak or skirt, steak can be can be cooked sous vide to tender perfection often found in more expensive cuts of meat.
One of the cheapest beef cuts at the grocer, a 12 to 24 hour dip renders this tough cut as tender as ever.
Ingredients for 
6
Top round steak
1 tablespoon kosher salt
Black pepper to taste
1 teaspoon garlic powder
Canola oil for searing
Directions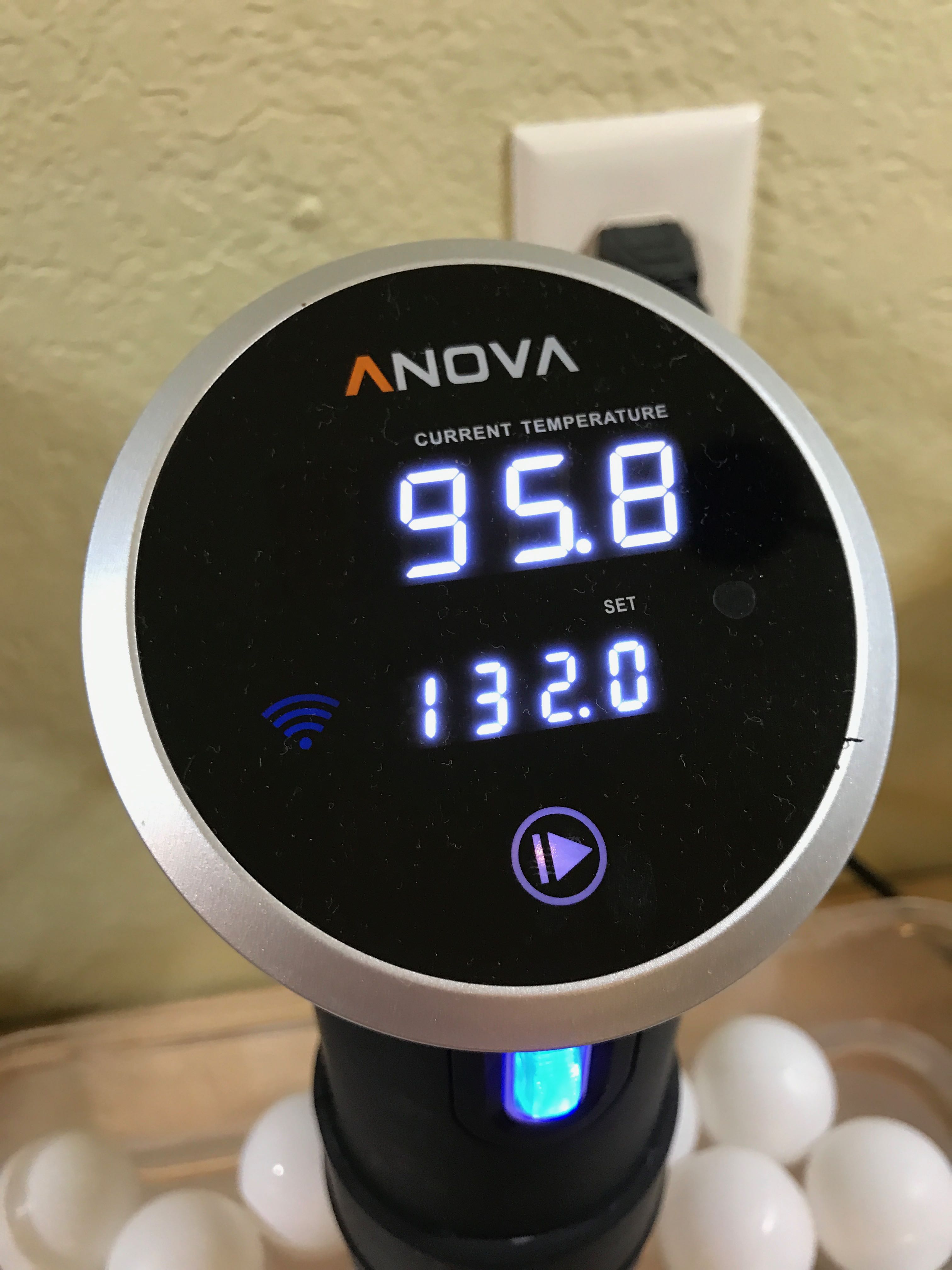 Set Anova Precision Cooker to 132°F / 55.6°C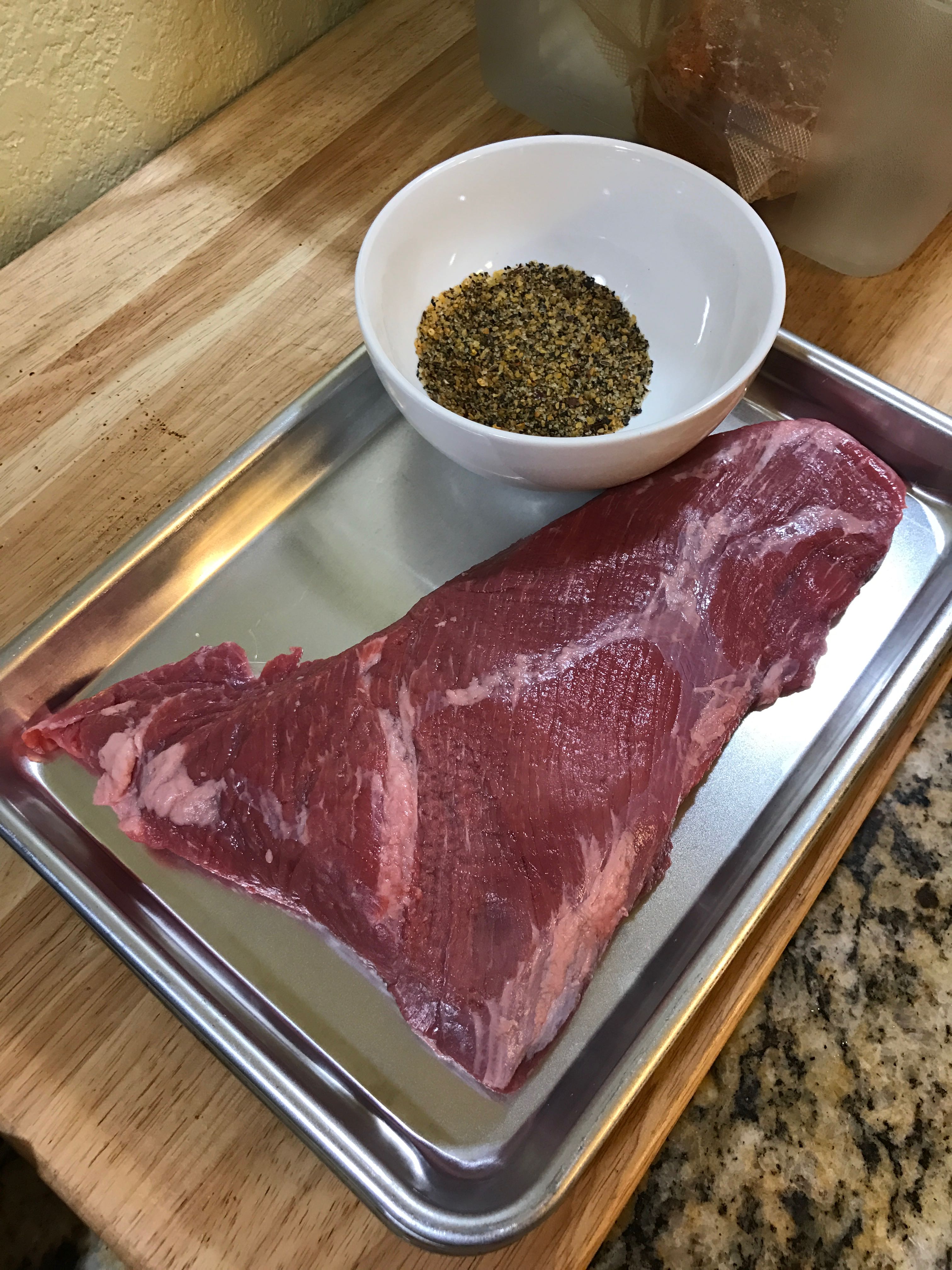 Combine salt, pepper, and garlic and season steak on both side.
 Step 3

Place steak in vacuum bag or resealable ziplock bag.

 Step 4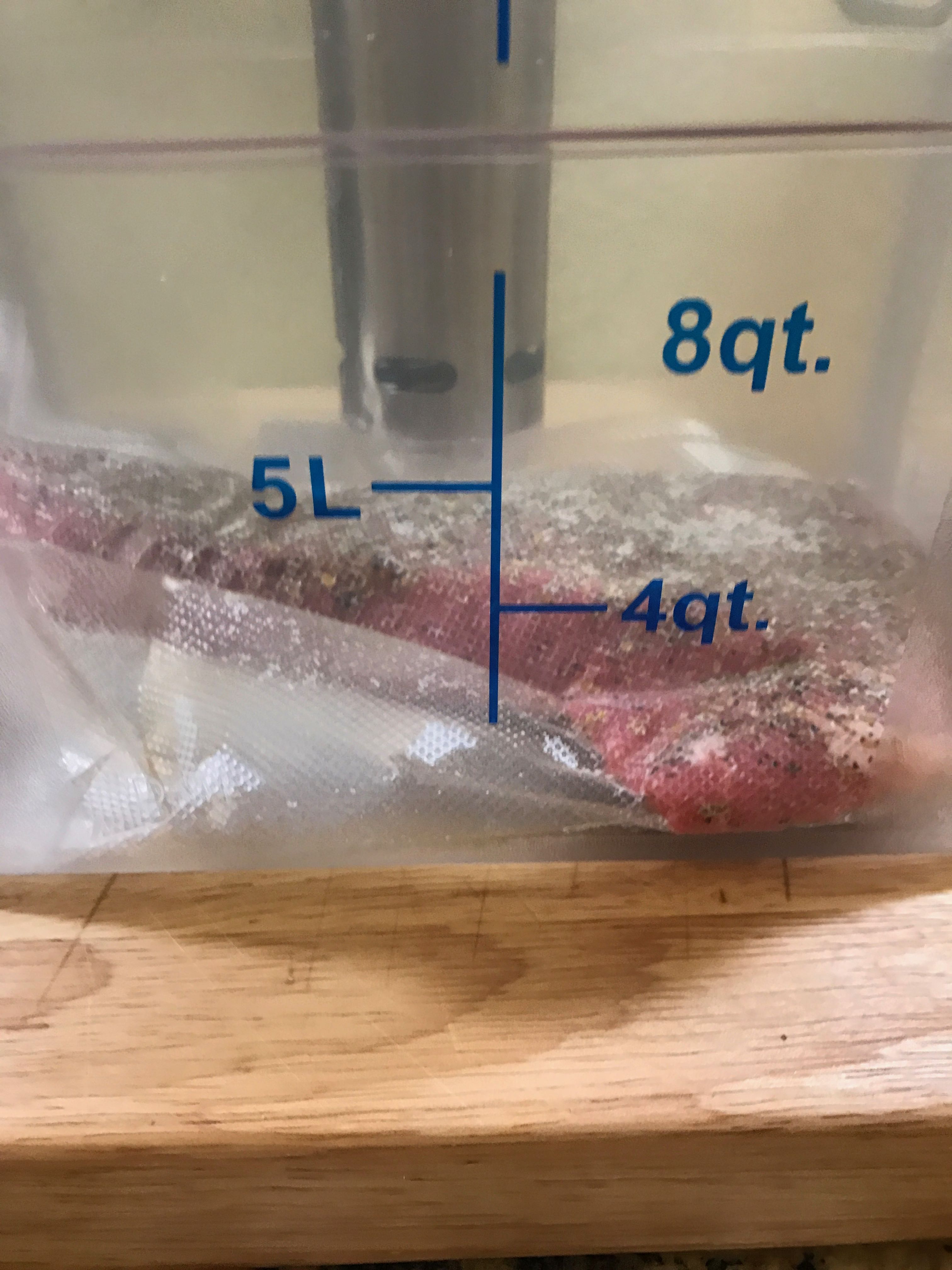 Place in water bath and cook for 12 hours, up to 24 hours if needed.
Stovetop Finish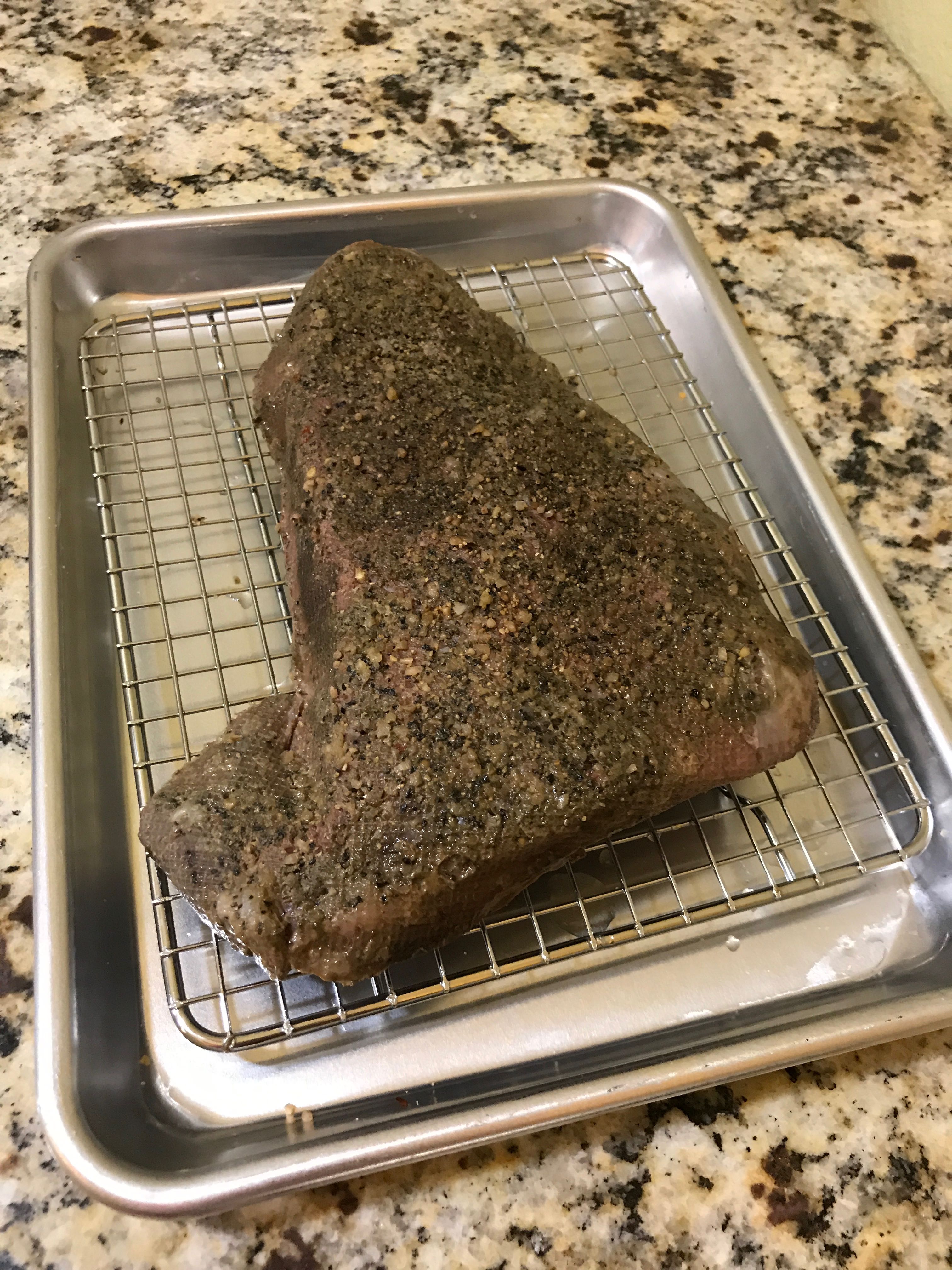 Remove steak from water bath. Prepare cast-iron or heavy bottomed pan over high heat, add oil.
 Step 6

Season steak with remaining rub.

 Step 7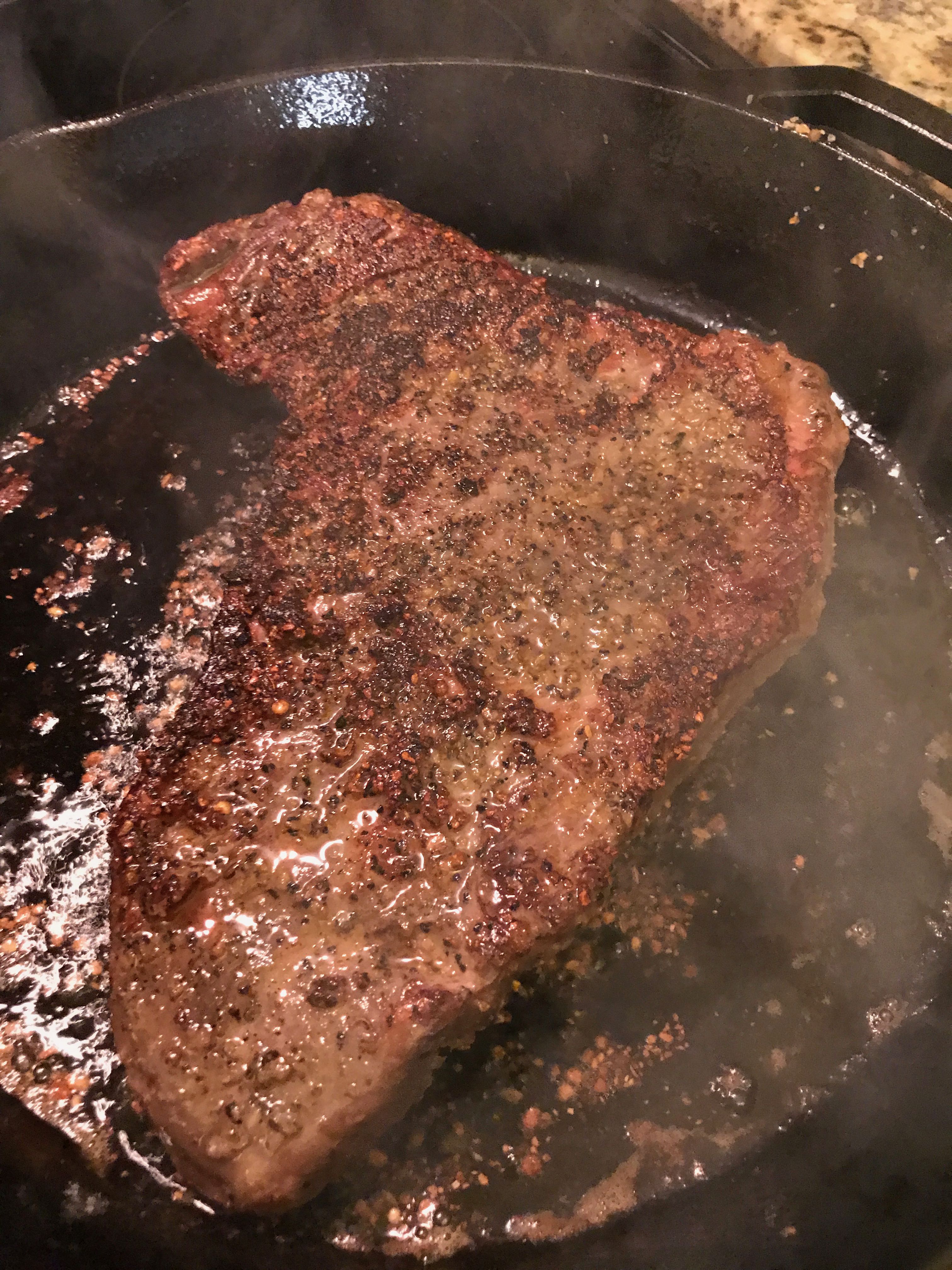 Place steak in hot pan and sear for one minute per side.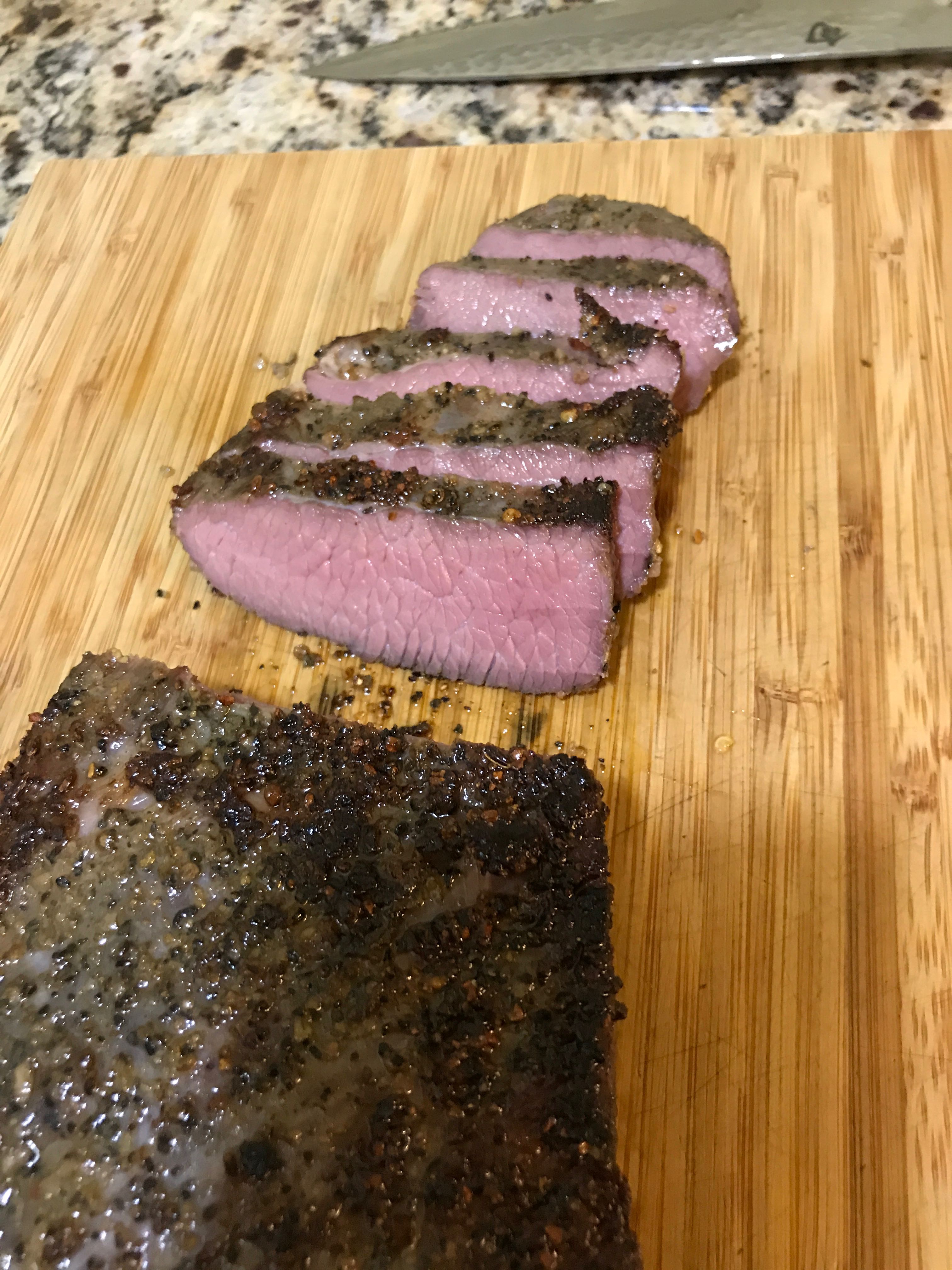 Slice thinly across grain and enjoy!
What are People Saying
Amazing
Great service and very quick delivery.
I've used everyday this week with a variety of ingredients including the 48 hour shanks.
It has seriously changed to way I think about food.
Absolutely amazing
Best money I have spent. Top restaurant quality food in the comfort of your home. Very easy to use
Amazing, simple and consistent
Can't say enough good things about the Anova!
Easy and delicious food
I am duely impressed with the ease and quality of food prepared by this method. It takes minutes to put the food in the bag immerse it water and turn on the devise.
My favorite kitchen gadget ever!
I have used my ANOVA cooker at least once a week since purchasing it and couldn't be happier. Everybody that experiences the delights that come from it are also blown away. 5 stars all day long!
Two Models to Choose From
Anova Precision® Cooker Nano
Product Features
12.8″ tall
± 0.1° precision
750 watts to heat your water fast
Cook from your phone with Bluetooth 4.2
Max cook size of 5 Gal / 20 L
Includes Anova App
1000+ recipes
Total: $99
Anova Precision® Cooker
Next level.
Product Features
12.8″ tall
± 0.1° precision
750 watts to heat your water fast
Cook from your phone with Bluetooth 4.2
Max cook size of 5 Gal / 20 L
Includes Anova App
1000+ recipes
Bluetooth Features:
– Control your cooker from another room.
– Serves up to 8 people. Perfect for daily cooking.
– 800 watts heats your water fast.
Voice-Controlled Sous Vide Cooking
With The Anova Precision® Cooker WI-FI, you can now sous vide the perfect meal using your voice with Google Home (currently US-only).
Now you have to the ultimate hands-free cooking experience in the kitchen.
Anova Precision® Cooker with  Bluetooth + WI-FI Features:
– Control your cooker at home or at work.
– Serves up to 12 people. Perfect for dinner parties.
– 900 watts heats your water fast.
Total: $129 – $159
Latest posts by Ken Weiss
(see all)