When you are trying to lose weight, the best way do this, in addition to exercise, is to eat healthy meals.  You will love making these fitness conscious healthy Recipes. They are delicious and super easy to make.
You can make healthy high protein meals at home that eliminate processed sugar, fat, trans-fats, carbohydrates, sodium and cholesterol from the food you eat.  These unhealthy ingredients often turn into glucose in your body.
Excess glucose, is a leading contributor to weight gain, Type II Diabetes, heart disease and high blood pressure.  This also leads to internal inflammation.
This article includes easy-to-make meals that are delicious, nutritious, and healthy.   There are so many delicious and healthy recipes that can be prepared easily without any extra effort.
These healthy recipes help you to maintain a healthy weight. Here, we are going to discuss some of them as follow:
Grilled Peanut Butter and Banana Sandwich
 Easy and quick healthy recipe for making peanut butter and banana sandwich.
Ingredients:
2 Tablespoons peanut butter
Two slices of whole-wheat brown bread
2 sliced banana
1 tablespoons ghee
Directions:
Heat sandwich maker, panini maker or Tawa over medium and greased it with ghee.
Spread 1 tablespoon of peanut butter almond butter onto one side of whole wheat bread.
Place banana slices onto the peanut butter and top sandwich with the other piece of whole wheat bread.
Place the sandwich on greased Tawa or sandwich maker and fry it about 2 minutes per side.
This is a perfect healthy recipe for a lite and fresh fruit salad for summer.  It's delicious and refreshing.
Ingredients:
2/3 cup fresh orange juice
½ cup of lemon juice
Half cup cup brown sugar
½ cup grated orange zest, lemon zest
2 cup sliced pineapple and strawberries
Sliced (3 kiwi fruit, 3 banana, 2 oranges), 1 cup seedless grapes, 2 cups blueberries.
Directions: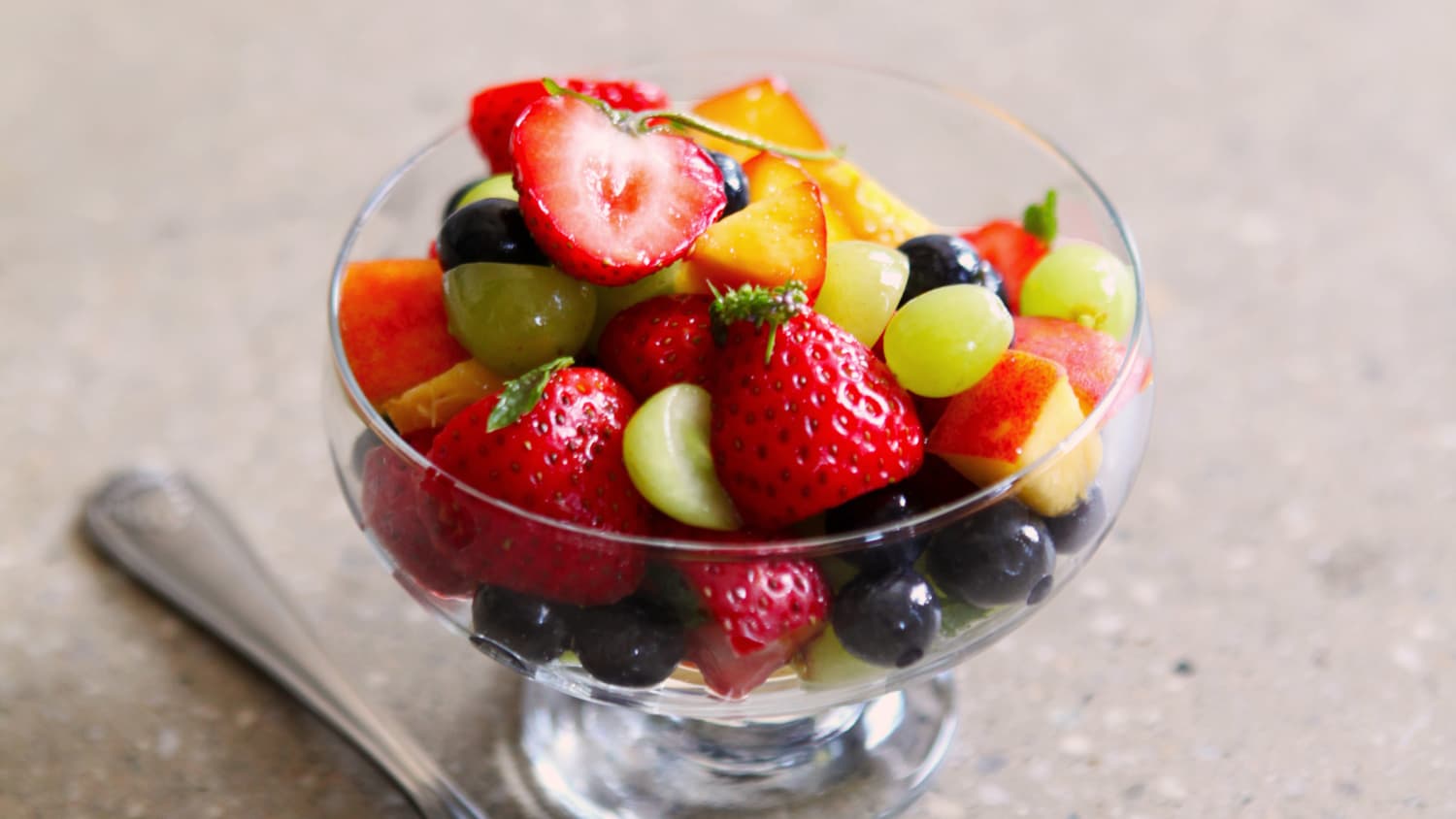 Bring all juices (orange, lemon, orange zest, lemon zest) and brown sugar to a boiler over medium flame about 5 minutes(until mixture become slightly thickened).
Remove from heat and add vanilla extract. Set aside to cool.
Put the sliced fruit in a clean glass bowl one by one order like pineapple, kiwi fruit, strawberries, oranges, grapes and blueberries.
Pour the sauce over the salad.
Cover it and put in refrigerate for 1 to 2 hr.
Yummy Strawberry Smoothie
Strawberry smoothies are delicious for breakfast, lunch or as an afternoon snack after working out at the gym or a long day of shopping.
Smoothies are delicious and refreshing.  With these delicious and healthy recipes, you can add protein powder to make it an extra healthy snack.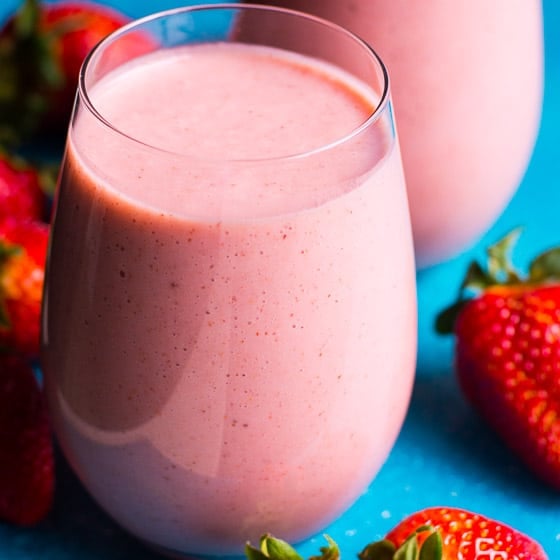 Ingredients:
½ cup toned milk
½ cup plain yogurt
10 strawberries
2 tablespoon brown sugar(optional)
1 tablespoon vanilla flavour
6 meshed ice cubes
Directions:
Pour strawberries, milk, yogurt, sugar, and vanilla flavour into a blender or mixer.
Blend it until fully blended, and is smooth and creamy.
Pour into glasses and serve.
Protein Filled Jowar Medley
This is a delicious and healthy Indian dish.  You can serve this healthy recipe as aside dish or even as a main dish for your meal.

Ingredients:
1 tablespoon rice bran oil
2 tablespoon mustard seeds
15 curry leaves
1 green chilly(optional)
1 tablespoon grated ginger
½ cup baby corn dice
1 chopped red pepper, 1 chopped yellow pepper
Salt as per required
1 cup jowar seeds
Directions:
Soak jowar seeds overnight and cooked for 15 minutes.
Heat the oil in a non-stick pan. Add mustard seeds, curry leaves, chilli and ginger.
Add baby corn, after 2-3 minutes red peppers and yellow pepper. Stir fry.
Add the salt, cooked Jowar. Toss well
Serve with coriander leaves on top.
Fiber- rich Charred Broccoli and Letil Chaat
Lentils are full of protein.  Broccoli is a healthy green vegetable loaded with nutrients.

Ingredients:
½ cup cooked masoor dal
8 broccoli pieces
20 grams cooked black beans
2 or 3 drops of Tabasco sauce(optional)
½ mosambi cut into segments
20 papaya cubes
2 cooked potatoes
1 cup sprouts
½ tablespoon chaat masala, amchur
1 chopped onion
1-2 tablespoon honey
1 tablespoon vinegar
1 tablespoon olive oil
Directions:
Add salt, pepper and olive oil over the broccoli and stir well
Put on the mixture on a grill until charred or oven it for 15 minutes
Mix all ingredients well (masoor dal, broccoli, black beans, mosambi, papaya cube, and potatoes).
Add chaat masala, amchur, vinegar, honey, onion, and olive oil in a clean glass bowl.
Pour the mixture of all ingredients into glass bowl and tossed them.
Ready to serve
Rich delightful Oats Idli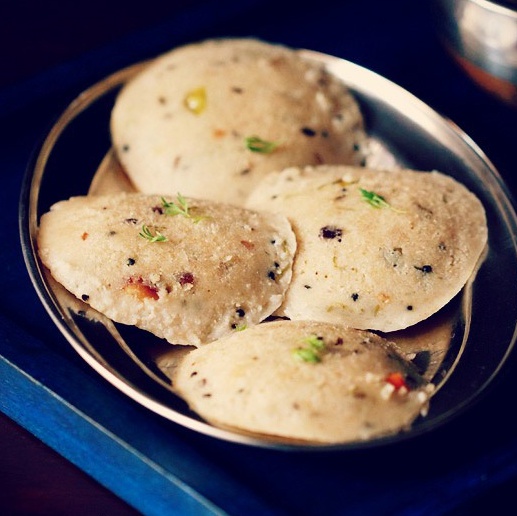 This is a great recipe for calorie-conscious people. Oats is a source of high vitamins, proteins and rich in minerals. It can be used to make many different types of healthy recipes.  It does not only provide the high nutritive value to the dish but also improves its taste
Ingredients:
1 cup roasted oats and grind or blend it.
½ cup Rava or suji
½ cup sour curd
1 cup of water
1 teaspoon ENO
Grated carrot, 3 teaspoon coriander leaves(chopped)
Salt as per taste
Direction:
Add suji and grind roasted oats together
Mix in grated carrot and fine chopped coriander leaves to it
Add ½ cup of curd (fresh or sour) and water. Stir it well to medium consistency.
Cover the batter and leave it for 5 to 8 minutes.
Utilize these minutes, you can grease the idli moulds with some refined oil or ghee.
Also, add water to idli steamer or electric cooker or pressure cooker and heat it.
Add salt to the batter and stir it well.
Add ENO quickly and stir it well. And pour the batter in the greased idli mould.
Put the mould in the cooker/steamer/ electric cooker. Cover it and steam for about 10 to 12 minutes.
Then remove the idli stand and allow cool for 1 to 2 minutes and then remove it with the help of a spoon.
Serve these quick, light, healthy oats idli with chutney or sambar.
Fast protein-rich Oats Recipe.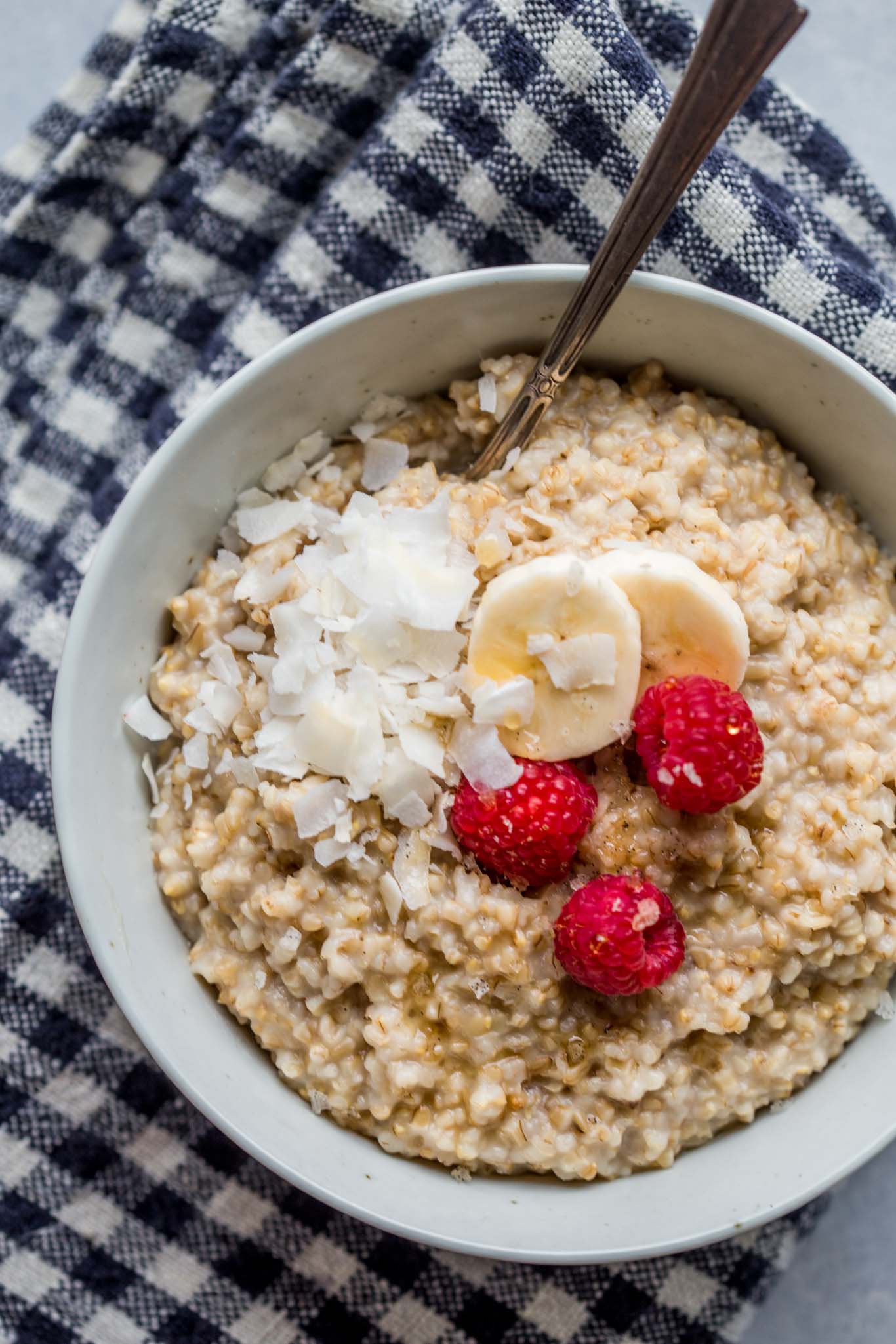 Ingredients:
1 cup raw oats
1 cup skim milk or almond milk
½ flavoured yogurt
2 tablespoon protein powder
1 tablespoon chia seeds
1 cup fruits like Kiwi, strawberries, bananas, grapes, etc.
Directions:
Place the milk, raw oats, protein powder and chia seeds in a clean glass bowl. Stir until combined completely
Cover the glass bowl and put in the fridge overnight
In next morning, divide it into two bowls and serve with fruit on top.
So, in the above lines, we have described some healthy recipes by which you can not only maintain your body fit but also reduce your extra unwanted fat.
Author Bio
Vivek Roy is an enthusiastic Yoga blogger and Traveller from India. He has done yoga training in India. He loves to travel and share the knowledge of yoga around the world. For more information about him visit his website Sattva Yoga Academy.